Gosh I love May! The days are longer, the trees are beginning to bud around here, the birds are singing...
And Barry is painting our bedroom.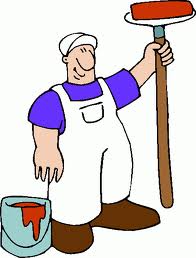 Our room was painted last about 6 or 7 years ago when we went a lovely peacock blue.
But something has been happening inside of me these past few years. I have been choosing paler and paler colours (at least for me!).
It began in the dining room:


Moved along to the living room and hallway...
And has spilled into the bedroom, which, shockingly, I have chosen to paint white.
And not just any white: Simply White, Benjamin Moore's colour of the year:
I never thought I would go with white, but I just keep lightening up in life and this seemed to be the next step...
Plus, this picture kind of won me over:
A freshly painted bedroom is the only thing I requested for Mother's Day. It is a work in progress and about halfway done.
Other than that, I am starting spring cleaning, writing about 40 hours a week, and hoping for the sun.
How about you?
Oh and ps: the J Crew Dress looked awful! Sigh, still on the hunt...
xo wendy