"For what do we live, but to make sport for our neighbors, and laugh at them in our turn?"
Jane Austen
You either thought she was hysterically funny or obnoxious, but you should have respected her for a 50+ year in a business that was, and continues to be, male-dominated.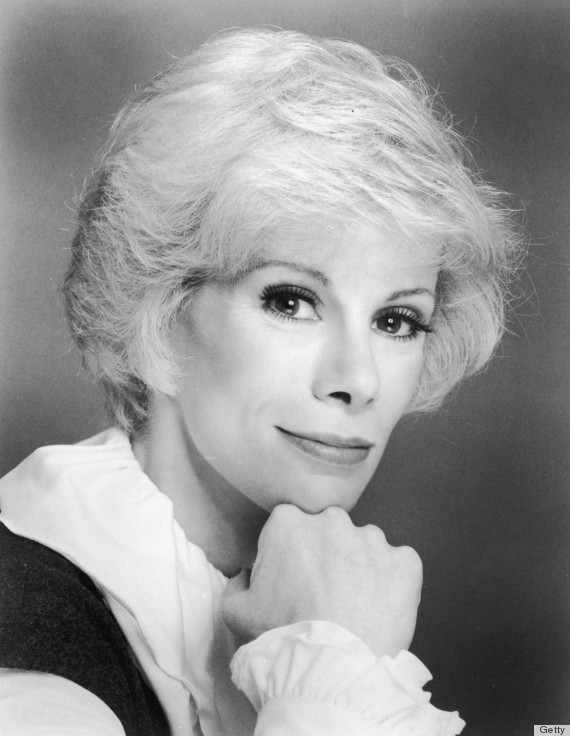 I leave it to others to do the psychological profiling of a person who feels that they must do this to their face: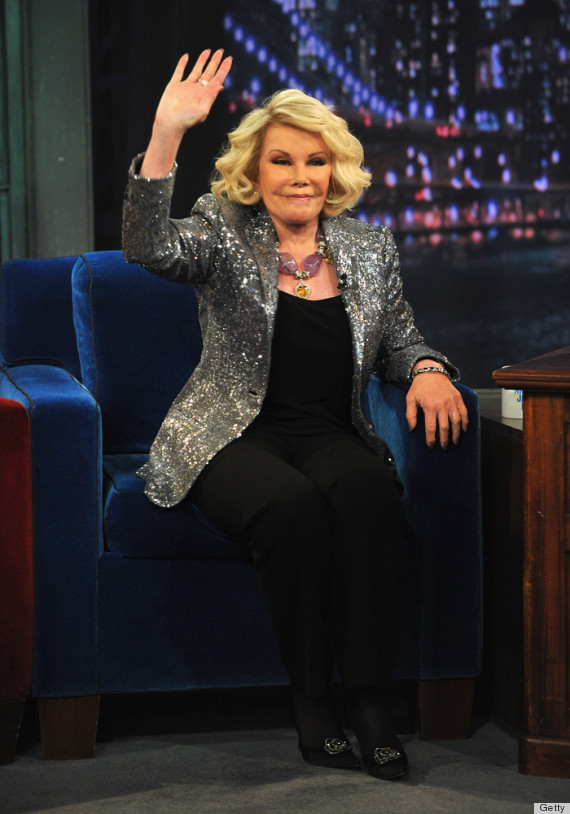 And really, who am I to judge it? She never made any secret of her predilection for self-improvement.
We forget what it is like to be one of the first people to circumnavigate the globe; for certainly, Joan's ascent in the male-dominated world of stand-up comedy in the sixties was almost the equivalent.

She told jokes about women that "nice" girls weren't supposed to tell. She told jokes about a woman's experience in this life that men wouldn't have been interested in telling. She brooked no censorship, no discomfort. And because she would joke about the pill, about sex, about everything, she made it okay for others to joke about it, too.
Joan's fascination with fashion all but created the red carpet one-upmanship we see amongst designers and celebrities.
She was brash. There were no taboos. If audiences gasped at what she said, she believed she'd hit the mark.
She kicked down doors so that other women could stroll through them.
The documentary A Piece of Work, an at times sad, at times jubilant, at times sentimental, documentary of her life, is a wonderful gift to her fans.

I count myself as one. For many of us, it the ability to laugh at the absurd, to hold no sacred cows, to mock the un-mock-able, is absolutely critical. Did I love every Joan Rivers joke? No. Did you sometimes cross the line? Um-yes. But did I admire the hell out of her? I sure did.

Every society needs these court jesters, these men and women who hold a mirror up to us and say you are not as important as you think you are.

In my family, being funny and clever was prized above all. Let others get A+++. Let others win Nobel Prizes, Can you think of a funny comeback during some sad or stressful event? Take a seat at our table. You are our people.

Joan will be celebrated in style in her beloved NYC today. To have lost her and Robin Williams within one month of one other seems not all that funny to me, but Joan would find it hysterical. You either laugh or you cry and whine your way through this life. Joan drew her line in the sand early on about how she was going to live her life and never deviated from it.

Rest in Peace, Joan. You were an original.